Payroll Batches may be previewed prior to actually generating them, but automatic break-pay will not be included until actual generation.
How to preview a Payroll Batch
Once a Payroll Batch has been generated, there is no way to delete, edit, or reverse the action. Our Preview Batch feature allows users to view their payroll data without setting it in stone. This enables users to review their data and adjust any errors prior to generating the final payroll batch.
To start, create your payroll batch as you normally would:
C

lick 'Payroll' from your left-hand menu

Click the 'Create new batch' button

Once a Payroll Entity and date range has been selected, click on the "Preview" button to generate the Payroll Batch preview

Lastly, click on the "Download Preview" button to download the CSV export
Download Preview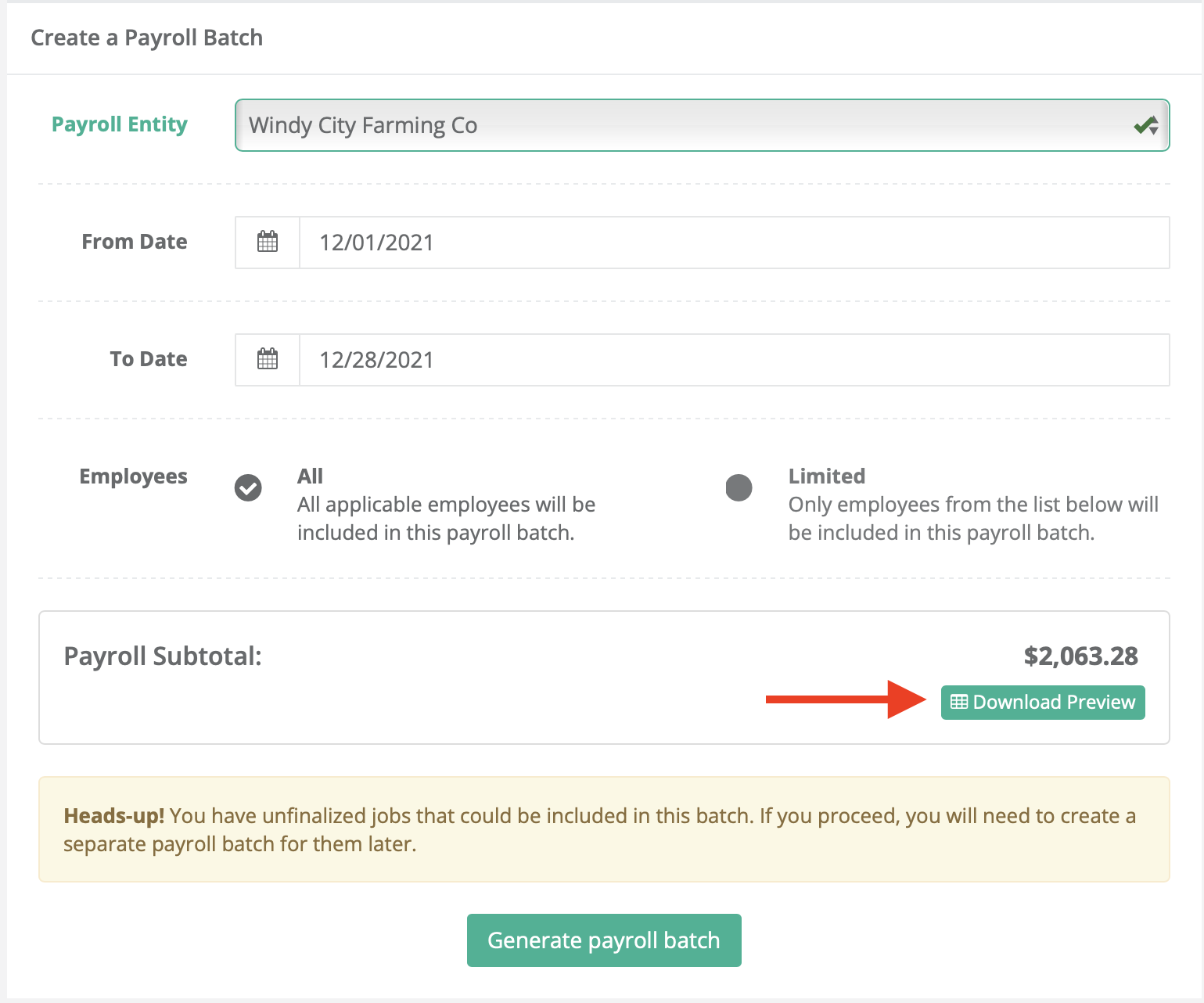 After reviewing the preview batch, you may proceed to generating the payroll batch.
Currently, automatic break-pay is only included in actual Payroll Batches - not previews. As such, automatic break payouts will not show up in Payroll Batch previews.